Southern Charm's Shep Rose is Charleston's resident Peter Pan, the local Charleston historian, tale-teller, raconteur, epicurean and small biz owner. Shep looks like he may not be a big connoisseur of history — or of books of any kind, but he is a wealth of local Charleston knowledge and gossip.
And he should because his family is part of the historical narrative. His uncle is B. Boykin Rose, a famous Charleston community leader, and former director of public safety for the state of South Carolina. The state dog is named after his family— the Boykin Spaniel.
He attended the University of Georgia and the Vanderbilt University Owen Graduate School of Business in Nashville, Tennessee.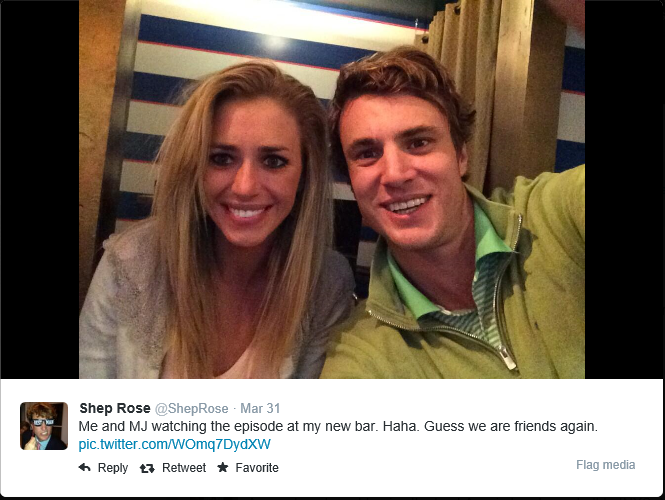 And apparently Shep does have some actual work history–working for his dad's friend doing commercial real estate development around Savannah and Bluffton in 2008 (I seriously hope he was not developing strip malls like Thomas).
He shocked everyone especially Whitney Sudler Smith this season when he opened his own high end hot dog bar.
The 34-year-old Hilton Head Island native does like to relax and spin a yarn with his young socialite friends. This season he is living in a beach house with pal/producer Whitney.
He seems to have subdued his partying a bit this season and starts to subtly intervene with friend Craig Conover who can't stop partying.
We also know that there was one woman that he broke up with at age 23 who seriously broke his heart and is now married with children. Last year he was obsessed with his friend M.J., but the feelings were not mutual.
More of Bravo's Southern Charm
Where does Southern Charm's Shephard "Shep" Rose's money come from?