If there is one thing we've learned in 5 seasons of Vanderpump Rules, it's that their neurotic star, 34-year-old Tom Schwartz will always share his true feelings under a thin veneer of sarcasm and humor. So I found these recent comments from Tom about his wedding to Katie Maloney and the sticker shock of writing the check for his $50,000 wedding in his Bravo blog very telling and perhaps foreboding,
"As I've said 324 times since the wedding occurred, it was an absolute fairytale. From the venue, the friends and family, the food, the music, it was truly magical. …..
Far and away the most sobering moment was writing a check for my half of the costs. It really stung. I felt like I took an uppercut from Tyson circa 1986. However, to be able to write that check without busting the bank and the sight of my soon to be wife, glowing, soothed the sticker shock and curbed the rush of "other things I could be doing with this money" angst. I really feel like we (mostly Katie) perfectly captured the "Woodsy Elegance" theme. It was simultaneously lavish and understated, a really nice balance."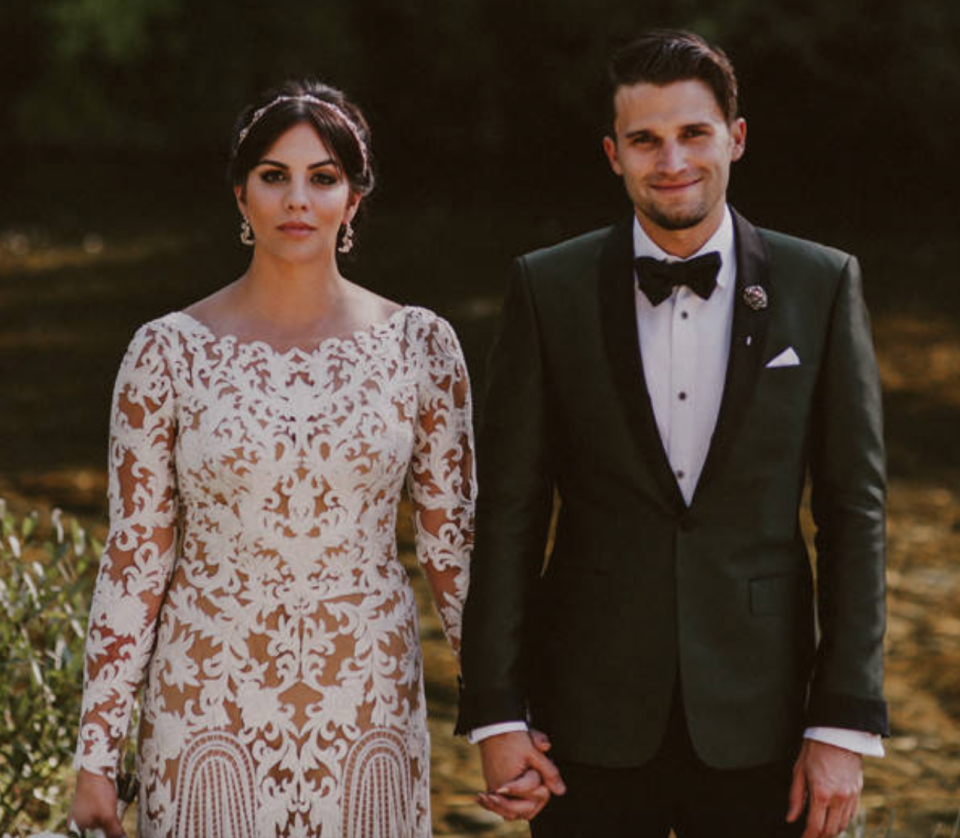 Of course Tom tempers the comment by claiming the beauty and 'Woodsy Elegance' of the wedding helped soothe the shock, but we know Tom, and we know that he is perseverating on that money and wondering if it was all worth it.
And in a relationship that's already saturated with resentment, the monumental cost of the wedding just added one more chink to the armor of the Tom-Kat coupling and one more threat to their fragile wedded bliss.
And speaking of Tom's 'tells', I think he did not try that hard to get his family to the wedding, not because he didn't want to pay the cost of their airfare, but because he felt like the wedding was dishonest and the impending divorce was right around the corner.
Undoubtedly, Tom has told them behind the scenes his true feelings for Katie and has likely told them the wedding is all for TV. See, he can lie to his VP co-stars, but it's much harder for Tom to lie to his beloved family. So long as they are not there in person, he can claim the very official looking exchange of heartfelt vows is all the result of editing.
After all the only person from Tom's family that he was flying out for the nuptials was his mom. His dad, sister and triplet brothers were all staying at home–until Tom Sandoval and Jax Taylor jumped in and threw down for Brandon, Billy, and Bert Schwartz to fly in from St Paul, Minnesota.
Of course this relationship is complicated. Tom did cheat on Katie and as a result he will pay threw the nose to try and quell her resentment towards him. Ironically, the effort to quell her resentment is only creating resentment for him. Really these two should have saved all that 'Woodsy Elegance' money and used it for therapy or at least for the impending divorce.