Subodh Garg — Love on the Spectrum — bio
Name: Subodh Garg
Hometown: Long Beach, California
Show:
Netflix's Love on the Spectrum U.S.
Job: Math prodigy, Data Entry Assistant at Insight Examination Services as well as does a part-time job as a Shipping and Receiving Clerk at UPS.
Birthday: born June 2nd, 1989
Zodiac: Gemini
Garg lives in Los Angeles with his sister Aarti Garg, while his family lives in Long Beach.
His adorable, devoted mother, Anju, reveals that she herself is unfamiliar with the dating rituals since we her husband, Sunil, had an arranged marriage in South Delhi, India.
"We come from a different culture, dating is not something I grew up with, so I have no idea how to help him," she says. "I'll feel relieved if he finds love. I'll feel like I've fulfilled my duties as a mother."
Until getting involved in this Docu-Series, Subodh Garg had never been on a date before.
Family:
His Father is Sunil Garg owner and President of Insight Examination Svc. The firm provides special accounting and auditing services. His mother Anju Garg is the CFO and Senior Field Examiner, and his sister is Aarti Garg, CPA Senior Field Examiner
Both parents graduated from University of Delhi in South Delhi
Ethnicity:
His parents are originally from South Delhi, Indian and his families ethnicity is Indian
Education: He is working on getting credentials in Data Entry, Computers, and Word Processing at Santa Monica College.
Height: 5′ 8″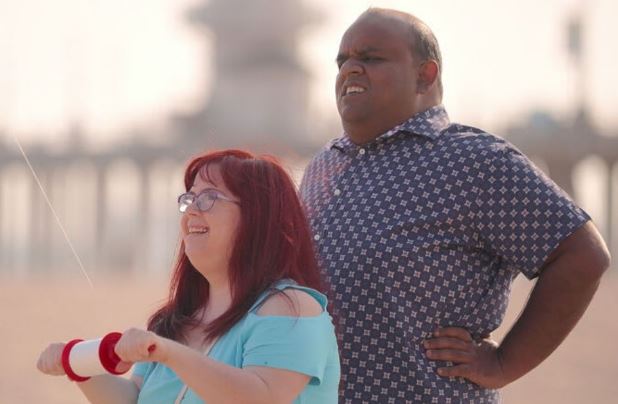 Dating Life:
He is currently dating his adorable girlfriend from the show Rachel Osterbach. Rachel has Down syndrome and is a motivational and inspirational speaker.
Rachel likes sаlsа dancing and dogs but hates tickling. She is no stranger to television. She was featured on the A&E docuseries Born This Way.