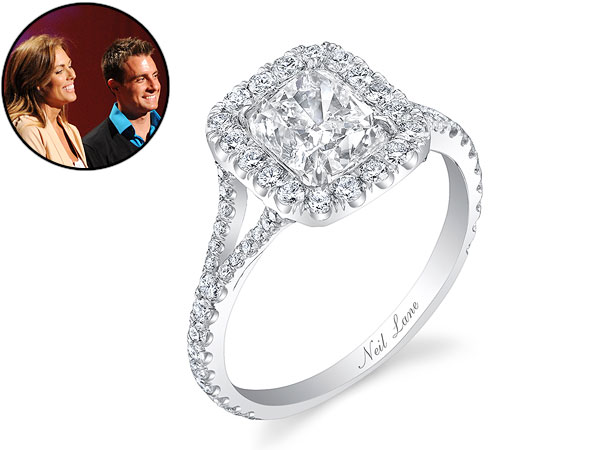 We all saw Nick Peterson win the Bachelor Pad and the 250k tonight, but the real winners may have been Blakeley Shea Jones and Tony Pieper, who got officially engaged! Blakeley appeared to be totally surprised when Tony got down on one knee with the 2.5 carat $100,000 Neil Lane ring, which Tony did pick himself BTW.  BUT ABC paid for it! Heyooo!!! Way to go Tony Tony Tony! Blakeley spoke to People magazine about her true reaction to Tony's proposal during the Bachelor Pad 3 finale.
"I'm still in shock!" she said. "I had no shadow of a doubt that I would marry this man. I just didn't know when it would happen."
Tony told People magazine,
"I move quick," Pieper told People. "I just had that feeling, and I care about this girl more than I've cared about anybody else in my entire life."
We still think Tony is way more into Blakeley than she is in to him. After all we did just unearth this interview from a few years ago where Blakeley discusses what she is attracted to in a guy and no surprise she likes a bad boy, tattoos and all.
Hopefully Tony can butch it up a little for his new fiance. He is obviously (like us) crazy for Blakeley! The couple are now living together at Tony's home in Portland, Oregon to begin their life with Tony's son Taylor.
Taylor, meet your new step-mom!
Related articles