Hannah Brown is down to her final 4 on the Bachelorette which can only mean one thing…time to meet the families!
And first up is Horny Pilot, aka Peter Weber of Westlake Village, California where he lives with mom and dad. Peter is definitely in to Hannah but he's still not sure how she feels about him and his parents are understandably concerned. They know their sweet son falls hard when he falls in love and has had some rough heartbreaks in the recent past.
Dad is Peter Weber Sr. and also a pilot as evidenced by his pilot mustache. Peters mom is also an ex beauty queen named Barbara, Barbara Innocente de Jesus Figarola Enfante Borrego Rodriguez Weber to be exact. She is a former Miss Illinois. I guess it's true what they say, that boys are always looking for a girl that reminds them of mom.
Peter's brother Jack Weber is the only Weber that does not sob uncontrollably during the Hometown date. He calls himself the more 'pragmatic' one in the family.
And Peter seems to have a solid chance with Hannah since he was the kind of man she "imagined herself with while playing with Barbie dolls."
Their epic date begins with the Ken doll driving his Barbie around in a Mercedes Benz.
Hannah found a condom in the console of Peter's car, which begs a few questions that were not answered:
1: was it planted by producers, or 2: was it evidence of his recent relationship with the infamous "Calee"?
The couple reach their destination, where Peter informs Hannah they are going to fly in his propeller plane….'on the wings of love' no doubt!
Later she sits down for dinner with Peter's mother, father, and brother Jack, for a Cuban dinner. That's right Peter is Cuban…half, at least.
The dinner begins with a German prayer that they do before every meal, where Peter sheds a few tears toasting his journey and reminiscing about some grandparents.
Peter tells mom Bab's that he's falling in love with Hannah, while Hannah talks to pragmatic Jack. Mom seems more concerned than happy and is not really sold on the idea that Hannah has fallen for her son.
Don't worry mom! If it doesn't work out, Peter is a shoe-win for Bachelor, Wings of Love, 2.0.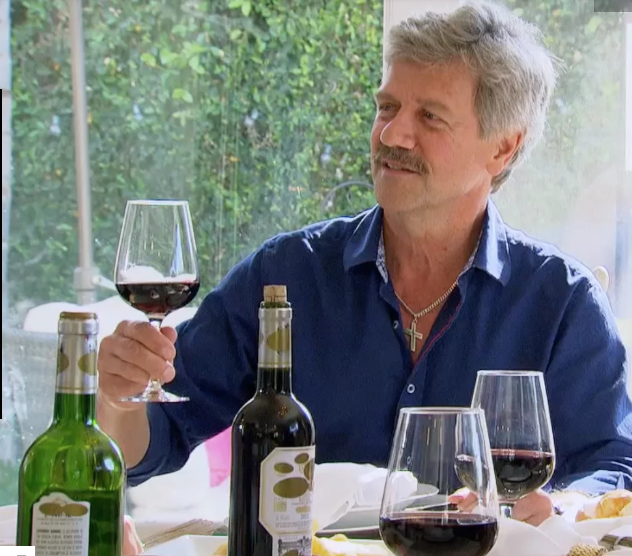 Hannah, the consummate diplomat assuages Pete's moms fears telling her that she could see it being her and Peter at the end. Barbara then loses it and sobs in front of the Bachelorette telling her she'd love to have Hannah as a daughter in law.
Peter also tells dad that he's fallen in love with Hannah and the bushy-mustached manful man starts bawling.
the two end the impressive date but Peter fails to bust out the "L" word–a move he quickly regrets.
The Bachelorette airs Mondays (8 p.m. ET) on ABC.