Are Connor Saeli and Whitney Fransway still together?
Season 6 Bachelor in Paradise cutest couple award goes to Connor Saeli and Whitney Fransway, the shows last minute love connection took them and all of America by storm.
The two hit it off while attending Chris Randone and Krystal Nielson's wedding a week earlier, but at the time Connor was enamored with Caelynn Miller-Keyes. Caelynn broke Conner's heart when Dean came back to beg her for a second chance. That left Conner lamenting his decision to blow off Whitney for Caelynn and hoping/expecting her to return, but Whitney failed to arrive in a timely fashion and ultimately Conner decided to leave.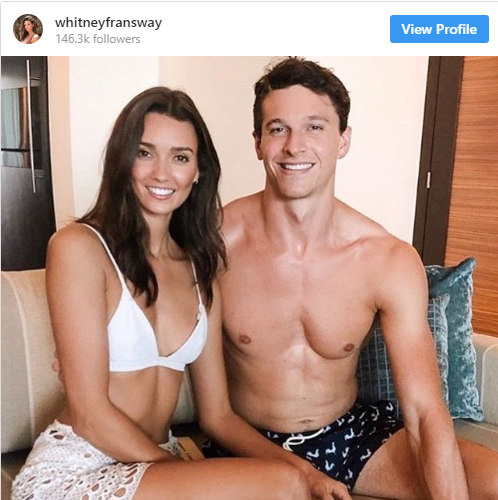 And fans were crushed as they watched the two star-crossed lovers pass one another on the road in/out of the Salyulita resort.
28-year-old Whitney was hopeful and excited as she landed in Paradise thinking 24-year-old Connor was still there. But the Paradise love connection was not meant to be, Connor had left minutes before she set her landing gear down in the resort.
Luckily Connor wasn't taken to the airport. He was taken to a nearby hotel. So naturally, castmates quickly filled Fransway in on the sitch and she was whisked away to meet her would be lover in his hotel room.
As to whether or not the stunning couple is still together, based on their social media activity, things look hopeful.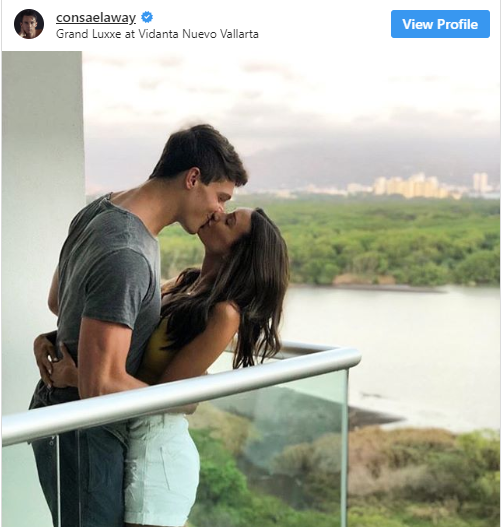 Photo Sources: Instagram