Season 11 of RHONJ started off with quite a bang as Teresa dropped a giant bomb at Evan Goldschneider's birthday party.
At first glance it looked to me like a desperate ploy by producers to create some sort of storyline for the season amidst the COVID doldrums.
But as more time passes, I am believing this rumor for a number of reasons:
Most recently there was discussion about a comment from a Reddit user that has since been erased, but it was discussed on Sharrells World today by show reporter "Freddie". This user claimed to go to the same gym with 46-year-old Evan Goldschneider and that Evan was in fact cheating with a female trainer there. Allegedly the two agreed to to leave their spouses for each other and she left her husband but Evan failed to leave Jackie.
I know its an anon user, but the level of detail makes me think its legit in combination with other compelling circumstantial evidence.
As far as what gym Evan goes to…thus far we know it's a very small gym right around the corner from his home.
That in addition to the other clues that have recently emerged including The husbands of Real Housewives of New Jersey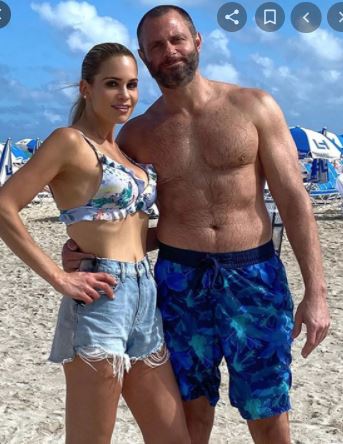 Although Teresa is the one who initially dropped the bombshell, it's interesting that Margaret Josephs arranged for the confrontation between the two ladies at her home. Margaret lived in the same neighborhood where Evan's gym was located and Joe Benigno recently suggested she knew about the rumors before Tre.
"Like, why do I hear rumors about Evan?" Teresa asked Margaret Josephs. "Have you heard that Evan does stuff? Like, when he goes to the gym he screws around."'
"No, no, no, no," Margaret responded. "From who?"
"I don't know," Teresa replied. "I can't f–king remember. You know me, I forget things. But, I'm just saying, I heard something."
But Joe Benigno revealed during a poker night with the men that the rumor had been circulating around their home. In fact it was Dolores Catania's ex-husband, Frank Catania who questioned Evan and the men if they had ever heard it before.
At that time Joe admitted that he had heard the rumor before at his home circa some very loud, ladies.
In addition to all of this, Jackie's refusal to let go of the issue makes it look more and more legit. Not to mention Evan is acting more like a guy that's been caught and wants to go hide under a rock than someone that is being accused of something he did not do. Perhaps Evan is waiting for the season to finish, or perhaps he has had a change of heart. Time will tell.
If you are the Reddit user that goes to Evan's gym, please reply and give us some deets!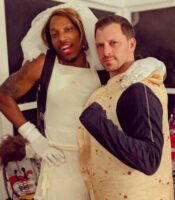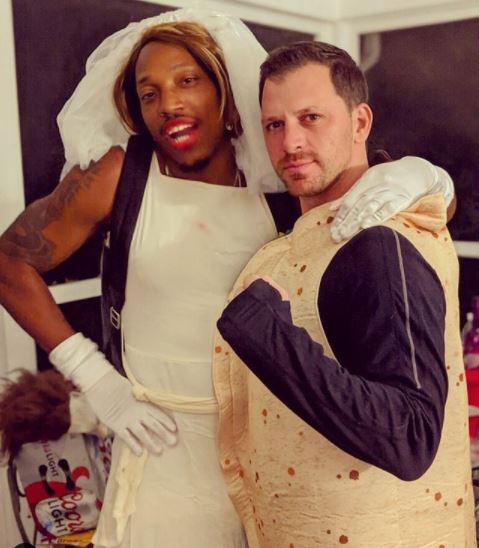 The Real Housewives of New Jersey airs on Wednesdays at 9 p.m. ET on Bravo.