Mikey Minden — RHOBH — Bio, Age, Photos, Wiki
Name: Mikey Minden
Full Name: Michael Minden
Age: 36
Birthday: Born March 12, 1985
Hometown: Los Angeles, CA
Occupation: Artistic Director and Choreographer
He's been in a relationship with boyfriend and partner Davis Rahal for 7 years.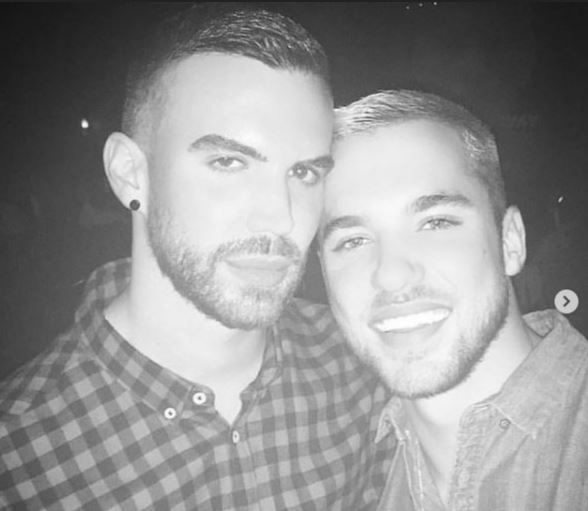 Mikey Minden is the son on Marla Minden. It was through his mother Marla and her connection to Jerry Heller's cousin Gary Ballen that he was introduced to Erika Jayne. Gary, and Jerry attended the same church as Marla: the Sherman Oaks Jewish Center.
Gary even bragged on his blog:
"I got Mikey Minden his job with Erika Jayne. When Jerry brought me in as tour manager/production manager/sound man I told Jerry & Erika about Mikey, who was riding high with the Pussycat Dolls. I set up a meeting at a coffee shop in Studio City and the rest is history, especially for Mikey. He … has also directed some of her video's and is a close friend and advisor. He has probably made millions of dollars since he started working for Erika……Your Welcome Mikey!"
Mikey Minden is the illustrious captain of Erika Jayne's world renowned glam squad. He Choreographs her music and her look. But the man behind the phenom of EJ comes with an impressive resume and I suspect a high paycheck as well.
Mikey started dancing and performing when he was 7-years-old. He starred as Chip the Tea Cup during the Broadway show Beauty and The Beast.
RHOBH is not the first time he has been on Bravo's Real Housewives. He directed Gretchen Rossi in her Pussycat Dolls performance and that was featured on the show.
Choreographer for artists like Pitbull, Pink, Mya, Paris Hilton, Hilary Duff, K Michelle, Amber Rose, Keyshia Cole, Carmen Electra, Havana Brown, Usher and Erika Jayne.
Mikey was artistic director for the Pussycat Dolls where he had the opportunity to work with many guest celebrities including, Christina Aguilera, Britney Spears, Gwen Stefani, Kim Kardashian, etc.
TV Shows: Pussycat Dolls presents: The Search for the Next Doll, and Pussycat Dolls presents: Girlicious.
The Real Housewives of Orange County, The Real Housewives of Beverly Hills, MTV's Dancelife, Keeping up with the Kardashians, Dance Moms.
He also won two MTV VMA Best Dance Videos with Pussycat Dolls for their 2006 song "Buttons" and 2008 song "When I Grow Up."