Sexy young vixen and real estate agent, Naomie Olindo, of Bravo's 'Southern Charm' broke up with Pillow magnate Craig Conover in 2017 and fell in love with 30-year-old Metul Shah shortly after in 2018.
But sadly the grass wasn't really greener on the other side as the couple has split after Naomi learned that Metul has been cheating.
Tuesday the 28 year-old, confirmed that she and Metul called it quits a few weeks after they moved to New York City together.
On Instagram she  mentioned some form of "betrayal" but did not go into detail.
"Not y'all almost crashing the @shoplabeye site because my life is in shambles," Naomi captioned a picture of a customer's shopping bag on her Instagram Story on Wednesday. "I LOVE YOU people so much. Thank you for supporting me."
The breakup sent her fans on a massive shopping spree to her online clothing store where they took the opp to voice support for her by bashing Metul.
Olindo pled with fans to please refrain from sending Shah "hateful" messages (aka we are working on getting back together).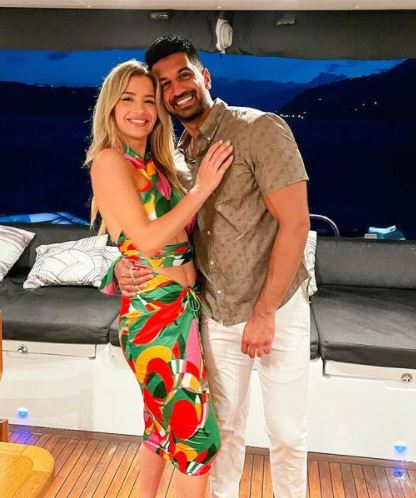 "I have self respect and will not be getting back together with him, but he is also in a terrible place dealing with the consequences of his actions," she wrote. "Please don't be mean, he is human, and this situation is punishment enough."
"Nothing will be worse than losing my dad but this is a close second," …. "Betrayal is never easy for anyone and I'm just so sorry to anyone else that has stumbled across those terrible messages."
Olindo's agent confirmed on July 12, 2021, that Naomie is "back in Charleston and plans to stay there for the time being."
Show matriarch, Patricia Altschul, asked Olindo is she could set her up with former NFL star Jay Cutler, to which Olindo replied, "I can do much better."
Thomas Ravenel accuses

Craig Conover and ex Kathryn Dennis of drug filled all-nighters
Please follow us on Twitter
More Southern Charm