Love is Blind Sal hints at big betrayal by Mallory
I am thoroughly enjoying the new Netflix dating doc Love is Blind.
While 2 couples did end up together, many of the final couples on season 2 had a very contentious ending filled with cheating rumors and alleged betrayals.
Mallory Zapata and Salvador' Sal' Perez were one of the couples that had a very rocky journey to the altar. But despite Sal saying "I don't" at their wedding, they did decide to continue dating and working on their relationship.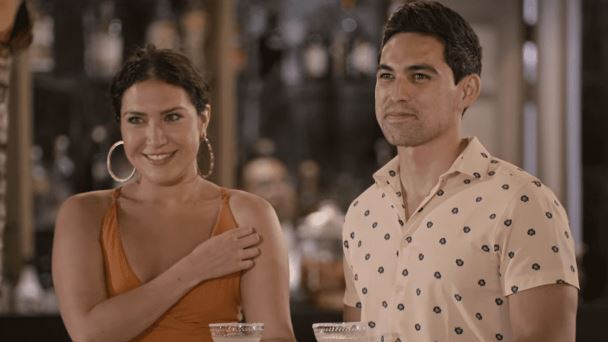 It seemed clear from the moment the two laid eyes on each other that Mallory was not into her tautly tucked fiancée who did not even take the time to look at her ring choice before proposing!
But just before the wedding day Sal made the ingenious move to have a crazy ex-girlfriend come by his family's house to demand he not go through with his wedding day. When Mal found out about it and saw his apprehension about getting married, she was immediately beguiled by the ukulele wizard.
And then to really win her over he tearfully said "I don't" when asked if he wanted to marry her on their big wedding day.
You could clearly see the power dynamic in this relationship shift.
The two had some one on one time after the altar where Sal said, "Honestly, Mal, I almost did take that leap with you."
Sal told her, "Regardless of all of this, I hope that we can remain in each other's lives."
Mallory asked if he'd be interested in continuing to date. He replied, "I just need to take a few days." He said, "Let's take some time away from all of this, and let's talk." Sal suggested that they take it slow and "go on a date."
Cut to the Reunion March 4 and it was clear that the two were not together and were not even on good terms.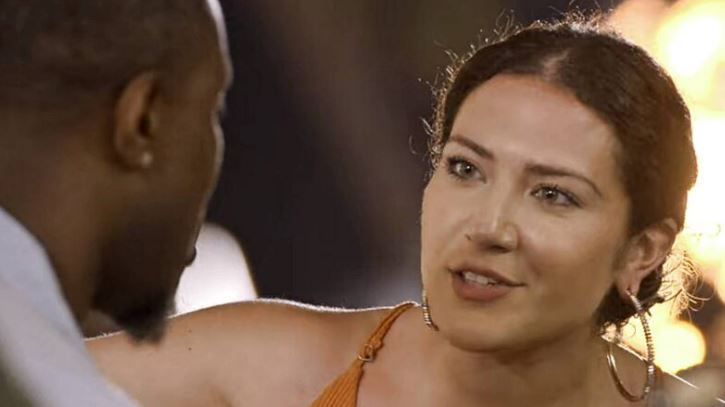 The reunion also aired the clip of Jarrette and Mallory's very flirty first in-person convo in Mexico where Jarrette made fun of Sal's ring choice and hinted that Mallory should have chosen him instead.
Jarrette's partner, now wife, Iyanna said the pair's actions were "hurtful."
"Every pre-proposal, it's like, I completely understand. Everything after was extremely hurtful for me to watch," she lamented.
Jarrette acknowledged that the conversation was "inappropriate".
"At that point, I had chosen Iyanna and I was very safe in my choice," he said, adding that the "conversation should have never happened".
Jarrette apologized to Iyanna and Salvador, who seemed especially miffed by the clip calling Jarrette and Mallory's interaction "disrespectful."
Sal then hinted at some reasons why things did not work out with him and Mal and why they had to break up.
He said, "There were just things that happened that I just don't really feel comfortable saying, 'cause it's pointless now." He said, "I just don't think it's necessary to say."
Mallory said, "I honestly think, we shared a very strong connection really because of this experiment, but we're very different."…"I think in the way that we really communicated or operated, a lot of times, disagreements because we weren't communicating necessarily the right way."
Sal ended it by telling Mallory, "There were many times that I also just felt unheard."
I have been stalking their social media accounts for clues about the big betrayal, but I'm still perplexed.
I will say that Mallory, as likeable as she was, just seemed a bit shady. I felt the same way about Jarrette. In fact, I felt pretty certain that the two would reach out to each other after the show regardless of their relationship status. So perhaps the reason Sal wanted to keep the betrayal a big secret is because it had to do with Jarrette and he did not want to hurt Iyanna.
Are Love is Blind season 2 Deepti Vempati and Kyle Abrams dating?
It looks like Sal may be dating Natalie Lee now!
UPDATE 9/15/22: On the Love is Blind season 2 — After the Altar — Sal showed up with a big surprise for everyone but especially Mallory. Sal brought his new girlfriend, Jessi Palkovic. Understandably Mallory looked disappointed and uncomfortable. It was obvious that Mallory still had feelings for Sal, but he had moved on. Then at the end Sal says that he is no longer going to protect Mallory and reveals that he wants to tell the truth.
He then explains that the night before proposals he had fully planned to propose, but as he was walking home and taking to Mal on his cell phone he discovered her drunk in a car with "an old friend", a male friend. Evidently Sal believed the two had been fooling around. The event caused him to immediately change his decision to propose.
Photo Sources: Netflix