Hannah Brown Bachelorette contestants part 1
Cameron (Cam) Ayala
Age; 30
Occupation; works at the computer software company Tableau
Cam suffers from a medical condition called lymphedema, a condition that causes swelling in the arms or legs.
Facebook – Cameron Ayala
Twitter – @CamRonAyala
Instagram – camronayala
LinkedIn – Cameron Ayala
Tyler Gwozdz
Age; 28
Occupation; regional sales manager for Anheuser-Busch.
Age; 24
Occupation;"Current Entrepreneur. My part time job is CrossFit!"
Jed Wyatt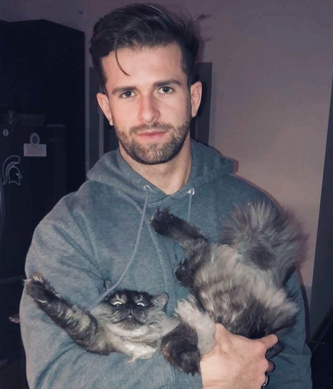 Age; 25
Occupation; assistant golf pro at Shoal Creek Country Club in Alabama.
Matt Spraggins
Age: 23
Hometown: Newport Beach, CA.
Twitter – @MattSpraggins_
Instagram – matthewspraggins_
LinkedIn – Matthew Spraggins
Peter Weber
Age: 27
Hometown: Westlake Village, CA.
Instagram – pilot_pete
Ethnicity: 1/2 Spanish
Peter Weber was allegedly dating someone when he went on the show