Los Angeles County Medical Examiner's office has just ruled that the deaths of 24-year-old model and aspiring actress, Christy Giles, and her friend, architect Hilda Marcela Cabrales-Arzola are both homicides.
The two girls were dumped outside separate hospitals in the very early hours of November 13th, 2021.
Back in December of 2021, LAPD arrested 47-year-old Vanderpump Rules cameraman, Michael Ansbach, as well as actor Brandt Osborn, 42, and actor/socialite David Pearce, 37.
Toxicology reports revealed that both women had multiple drugs present in their system.
Giles tested positive for cocaine, fentanyl, gamma-hydroxybutyric acid, and ketamine also known as the "date rape drug,".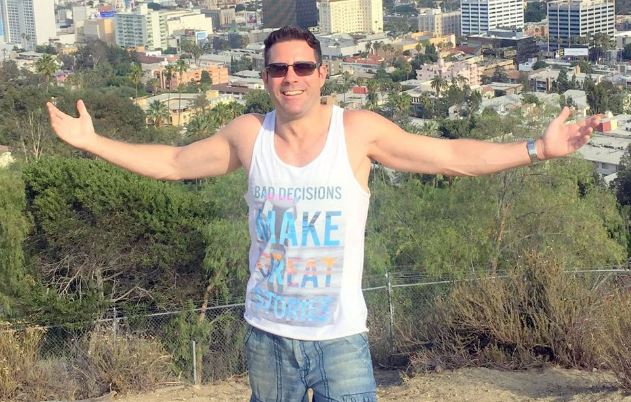 And Cabrales-Arzola died of multiple organ failure due to drug intoxication, with cocaine, methylenedioxymethamphetamine, and other drugs found in her system.
According to the New York Post, Ansbach and Osborn had their arrests retroactively reduced to detention, and the L.A. County District Attorney's Office rejected the case brought to them by the Los Angeles Police Department.
LAPD was obviously most interested in Staten Island native turned Hollywood actor and partygoer, David Pearce, who allegedly drove the black Prius that took the two girls to the hospitals since his bail was set at 1 million dollars. The 3 men were arrested on December 16th, 2021, by the Los Angeles Police Department. Here are their booking numbers, charges and bail.
Suspect 1: Pearce, David
Booking #6293528
DOB: 02/17/1984
Charge: Manslaughter
Bail: $1,000,000.
Suspect 2: Ansbach, Michael
Booking #6293559
DOB: 09/20/1974
Charge: Acessory to Manslaughter
Baik: $100,000.
Suspect 3:Osborn, Brandt
Booking #6293523
DOB: 09/12/1979
Charge: Acessory to Manslaughter
Bail: $100,000.
Vanderpump Rules cameraman Michael Ansbach arrested in deaths of models Hilda Marcela Cabrales-Arzola and Christy Giles
David Pearce is also facing charges of forcible rape along with one count of rape of an unconscious person and a charge of sexual penetration by a foreign object in relation to separate incidents dating back over a decade.
Main Photo Source: GoFundMe