The Bachelor 2015 starring Bachelor Chris Soules has already started filming and Reality Steve is busy doing what he does best….spoiling the show. We won't spoil the winner, but we do love a heads up on the cast. So thus far we have a handful of names for the new season.
Name: Tandra Steiner
Age: 30
Hometown: Salt Lake City
Occupation: Steiner is an executive assistant at Overstock.com, and a part-time model. She's also a motorcycle enthusiast.
Name: Whitney Bischoff
Age: 29
Hometown: Chicago, originally from Kentucky
Occupation: Bischoff is a registered nurse at the Fertility Centers of Illinois.
Education: She graduated from the University of Kentucky in 2007.
Name: Evie Steenhoek
Age: 30
Hometown: Tulsa
Occupation: Manager at the Riverside Jet Center and is also one of the calendar girls for the MyBombshells.com website
Education: Graduated from the University of Oklahoma, Attended Northeastern state University, with a Bachelor's degree in Marketing.
Name: Jillian Anderson
Age: 25
Hometown: Washington DC
Occupation: Assignment Desk at Fox News Channel, Cheerleader Ambassador at Washington Redskins
Education: Youngstown State University (B.F.A), Florida Gulf Coast University
Name: Kara Wilson
Age: 25
Hometown: Edmonson County, Kentucky
Occupation: Teaches English at Grayson County High School. Tried out for "American Idol" in 2011.
Education: Graduated from Western Kentucky University
Name: Christina Scherenberg
Age: 32
Hometown: San Clemente, CA. Originally from Algonquin Hills, IL
Occupation: Special Education Teacher
Education: Has two Masters Degrees
Twitter – @TrinaScherenberg
Instagram – TrinaScherenberg
LinkedIn- Trina Scherenberg
Name: Megan Bell
Age: 23
Hometown: Nashville, TN
Occupation: Works as a barista at The Perch in Nashville. Has appeared as an extra in "Nashville."
Facebook – Megan Bell
Instagram – MeganElizabethBell
LinkedIn – Megan Bell
Pinterest – Megan Bell
Name: Jordan Branch
Age: 24
Hometown: Denver, CO
Education: graduated Colorado University Denver
Name: Tracy Darakis
Age: 29
Hometown: Wellington, Florida
Education: graduated from the University of North Florida in 2007.
Occupation: 4th grade teacher at the Royal Palm Beach Elementary School.
Name: Becca Tilley
Age: 26
Hometown: San Diego, CA. Originally from Shreveport, LA
Education: Louisiana Tech University until 2008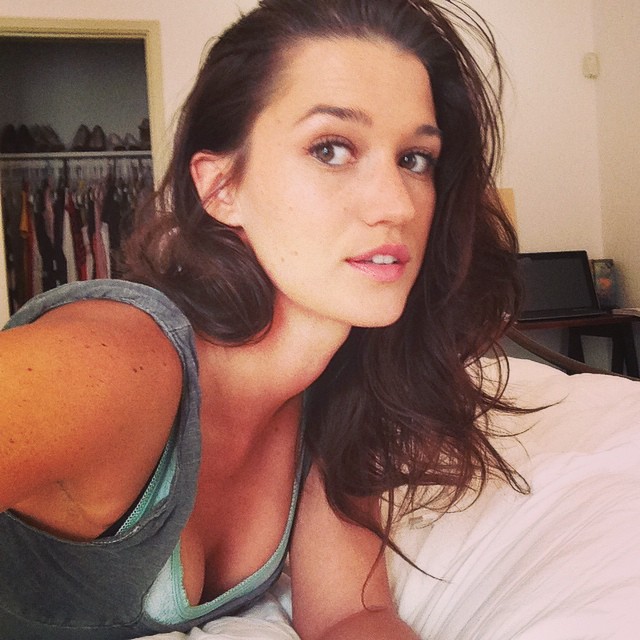 Name: Jade Roper
Age: 27
Hometown: Los Angeles.
Occupation: cosmetics/posed for Playboy  
Name: Alissa Giambrone
Twitter: @a__giambrone
Facebook: alissagiambrone
LinkedIn: alissa-giambrone
Name: Amanda Goerlitz
Twitter: @misswindycity14 (offline)
Facebook: amanda.goerlitz (offline)
YouTube: Amanda Goerlitz
Name: Amber James
Name: Ashley Iaconetti
Twitter: @ashleyiaco
Facebook: ashley.iaconetti
Instagram: ashley_iaconetti
YouTube: ashley_iaconetti
Name: Nikki Delventhal
Hometown: Connecticut
Occupation: Fitness trainer, model, host/actress, and a hair stylist. She was a NY Jets cheerleader from 2011 to 2013, and a UFL cheerleader in Hartford, Connecticut before that. She competed in Miss Connecticut 2013
Name: Juelia Kinney
Hometown: Oregon, but currently living in San Diego
Occupation: Currently works as a mortgage loan officer for American Internet Mortgage

Instagram – jueliakinney
Pinterest – Juelia Kinney
LinkedIn – Juelia Kinney
Kelsey Poe
Tara Eddings
Mackenzie Deonigi
Name: Britt Nilsson

Age: 27

Hometown: Hollywood, Calif.
Occupation: Model/Actor/Waitress
Samantha Steffen
Ashley Salter: Atlanta, GA. Assistant controller at Lynx Chemical Group.
Twitter – @_ABSalt
Instagram – absalt
Name: Brittany Fetkin
Age: 26
Hometown: Orlando, FL.
Occupation: Currently in the WWE minor leagues as an announcer going by the name of "Devin Taylor" for NXT.

Facebook – Brittany Fetkin
Twitter – @brittanyfetkin
LinkedIn – Brittany Fetkin
Name: Kimberly Sherbach
Age: 28
Hometown: Long Island, NY
Occupation: Yoga instructor who also acts and sings
This is a tentative list. The official list is here.
Related articles