"Love Is Blind" star Shaina Hurley did not waste anytime finding love after dumping Kyle Abrams.  She got engaged to her boyfriend, Christos Lardakis on Thursday March 10th,  according to People. and it looks like Lardakis, like Hurley is a Christian.
The couple has already made plans to tie the knot in Greece this summer.  Christos is Founder/CEO at Kanela Breakfast Club in Chicago, Illinois.
I can't help but be impressed at all Shaina has been able to accomplish in the last week. On the reunion it looked like she may still be angling for Shayne Jansen, cut to one week later and she is in love and engaged.
"Shaina is engaged. She's been dating Christos for almost a year and this is the happiest I've ever seen her," an insider said. "He has stood by her side through all of the 'Love Is Blind' drama and has been her steady in the storm."
"[Hurley] is "such a sweetheart and has found a man who loves her and understands her … She deserves the very best."
Of course it begs the question if she knew Christos prior to filming Love is Blind. After all, it was a full year between the time the contestants were cast and filming began. Maybe that's one reason her family was so disapproving of Kyle.
On Sunday, Hurley revealed her new man on Instagram post.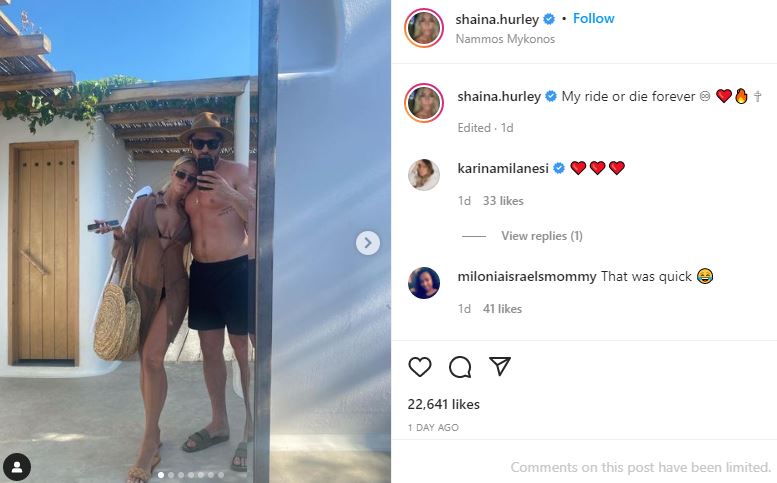 "My ride or die forever. "