Bartise Bowden sets his sights on runner-up Raven Ross after the magic fizzles with fiancé Nancy Rodriguez
Things got very messy last week on episode 7 of Love is Blind season 3 — so messy I didn't know if any of these couples would actually make it to the altar in a few weeks. 27-year-old Senior analyst Bartise Bowden appears to have lost interest in his chosen life partner, 32-year-old speech pathologist and egg donor extraordinaire, Nancy Rodriguez.
And to be honest, who didn't see that coming? In the Pods, Nancy had doubts about their relationship due to their age difference, but her doubts seemed to diminish after she saw Bartise in person.
Bartise, on the other hand, appeared 'all in' with Nancy in the Pods, but then seemed to become disenchanted with Nancy in person — specifically I could see the magic in his eyes leave during the sexy talk in the bathtub on their pre-wedding Honeymoon at their Malibu, California resort.
Bartise and Nancy took a romantic candlelit bath together in their hotel room and Nancy accidentally sits down on the bathtub drain plug and the water starts circling the drain…..
…..and so does their relationship.
Naturally, Nancy takes the opportunity to ask Bartise if he has ever unclogged a toilet. She then launches into a story about a time when she was at a friend's house and worried her "dookie" wouldn't flush.
She recounts, "One time I didn't have a plunger and there was a situation….and I was like Fu#k, I need this to go down….and I was like, 'can this wad of toilet paper go down with extra sh!t'. So I grabbed the scrubber of the toilet and let me jab it into the hole"….
Bartise, looks incredibly uncomfortable and very disappointed that this IS the girl he chose to spend his forever with — but Nancy does not stop. The potty talk continues for what seems like forever.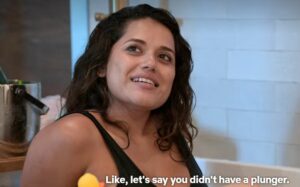 So it should come as a surprise to no one that as soon as Bartise gets to meet the woman he did not choose, 29-year-old Pilates Instructor, Raven Ross, during the pool party in Episode 5–or as I like to call it—the Buyer's Remorse party, he takes the opportunity to swim over and tell Raven she's hot, saying, "damn, yeah, fu3k, she's a good-looking girl" and insists they're a perfect match on paper.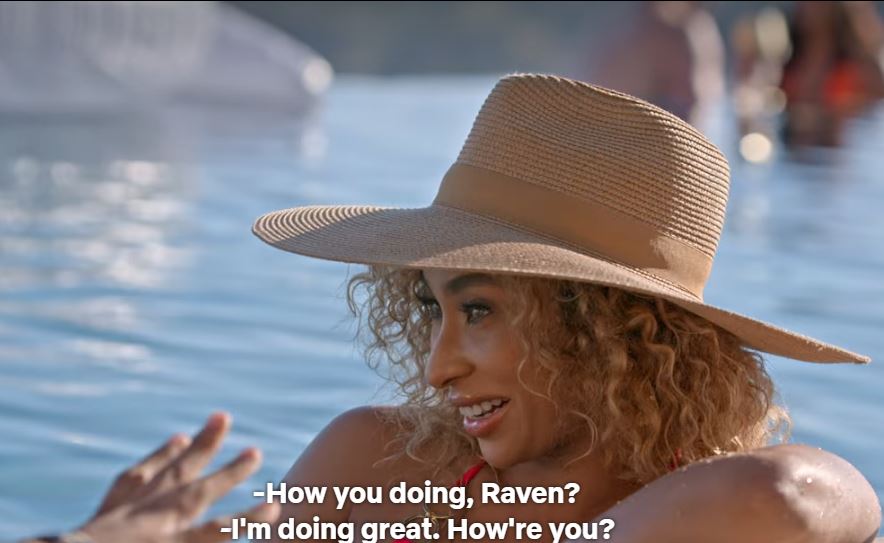 I thought Raven would jump on the chance to jump ship from lackluster SK, but shockingly she does not. She's actually disgusted by Bartise and tells cameras in an ITM that he never had compliments for pod Raven.
So is that it for Raven and Bartise? Could the LiB editors once again be tricking us with their ninja editing skills? Could Bartise and Raven get together in the end?
I hope so for the sake of ratings for season 3 because as of now I don't see anyone finding love this season and Bartise definitely has that "razzledazzle" that Raven is so desperately trying to elicit from SK even if he doesn't have any other impressive social skills.
Previews suggest Bartise could turn things around with Nancy and could get married after all, but personally I don't think any new relationship could weather the bathtub potty talk Bartise endured.
It seemed obvious that Bartise was not only, not trying to "win" Nancy's heart, but that Bartise was actively trying to create discord in an effort to prompt Nancy to dump him so he could work on Raven. For example, the very uncomfortable abortion conversation with his family present seemed a convenient way out for him. He also gave Nancy a rating of 9 out of 10 and then gave Raven a rating of 10 out of 10….in a conversation with Nancy. I can't say for sure, but either Bartise was actively sabotaging his relationship with Nancy, or, he really is the dumbest reality show contestant in history.
At any rate, things are gonna get crazeeeee tomorrow!!!
More to come…