Chris Soules engagement to Bachelor winner Whitney Bischoff did not last long —about 2 months to be exact. And it appears more and more certain that the relationship ended as a result of Chris doing Dancing With the Stars. Chris appeared totally enamored with his dance partner Witney Carson and now a few months later the two are on a vacation together in Philadelphia.
Chris reportedly refused to quit speaking to Witney after the show ended and became obsessed with fame. In fact Whitney Bischoff high-tailed it out of LA before DWTS even ended and more importantly before Soules' elimination. In fact she did not so much as wish him luck on the finale. So despite reports that all was fine for the two lovebirds, it was pretty obvious that Bischoff was not happy.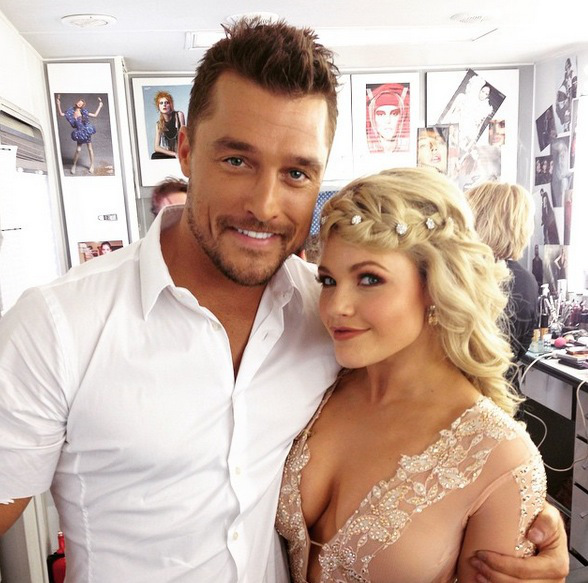 I still can not imagine that things will work out for Chris and Witney 2.0 unless Chris intends to abandon 1000s of acres of corn and 1000s of pigs. But there is no denying that he is whipped on this new amazing lady. Stay tuned!