Name: Colleen Reed
Hometown: Dallas, Texas. Originally from Easton Pennsylvania
Show:
Netflix's Love is Blind Season 3
Job: Senior Digital PR Stratgist at Fractl, an advertising agency. Dancer with Ballet North Texas
Education: Graduated from the University of Oklahoma in 2018 with a bachelor's of arts in public relations and a bachelor of fine arts in ballet performance.
She was a member of the Alpha Phi sorority
Birthday:
Colleen was born on October 26, 1995 to parents Rick and Maureen Holland Reed.
Zodiac: Scorpio
Enneagram Number: 1, the Perfectionist
Instagram: @jellybean.colleen
Love is Blind fiance: Colleen is engaged to Matt Bolton
Matt Bolton Love is Blind S3 Bio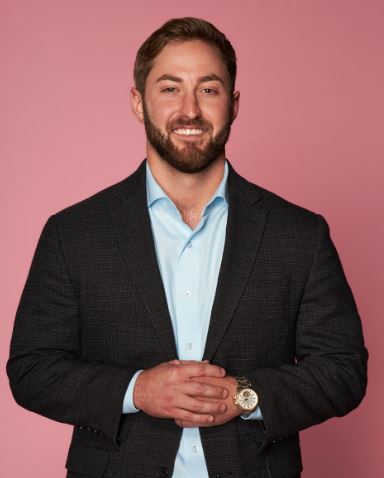 Name: Matt Bolton
Hometown: Dallas, Texas. Originally from Easton Pennsylvania
Show:
Netflix's Love is Blind Season 3
Job: Private Charter Sales Executive for Leviate Air Group. Matt served as the VP of LFC Industries which is an aerospace manufacturing company located in Arlington, Texas.
Matt previously spent his entire adult life married to his high school sweetheart before they divorced at age 24 after she cheated on him.
Enneagram Number: 6, the Loyalist
IG @matt_bolton24 — over 2.4K followers.
As of October 26th, episode 7, Matt and Colleen are on quite a bumpy ride. Everything started off smooth, but a little trouble maker name Cole Barnett stirred everything up when he confessed to Colleen that she was his type physically. Word of the conversation sent their respective partners into a tailspin trying to figure out what is what. Stay tuned….
And if you are curious if Colleen Reed and Matt Bolton are still together
Bartise Bowden & Nancy Rodriguez — Love is Blind S3 — bio, family, age
Alexa Alfia & Brennon Lemieux — Love is Blind S3 — bio, family, age
Photo Sources: SER BAFFO/NETFLIX