After two very successful seasons of Love Is Blind, the show has returned for the much anticipated Season 3 set in Dallas, Texas with 30 brand new contestants looking for life partners on national TV. 
This time the cast features a Pilates instructor, a critical care nurse, a cybersecurity student, a ballet dancer, an aerospace engineer, a Dermatologist just to name a few.
So without further ado, here is the cast list and a brief bio.
Alexa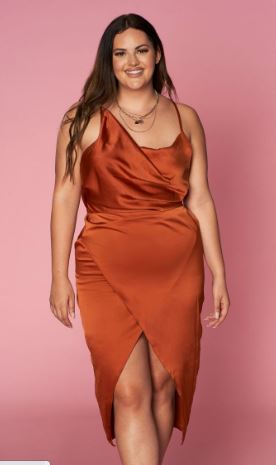 Full Name: Alexa Alfia
Age: 27-year-old
Job: insurance company owner
Ethnicity: Israeli
Instagram: @alexaalfia
Amanda Peterson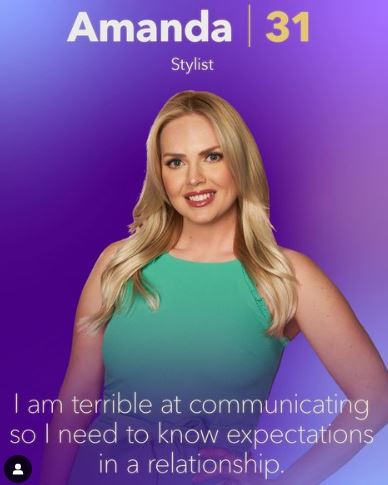 Age: 31
Job: Stylist
Instagram: a_j_peterson
Andrew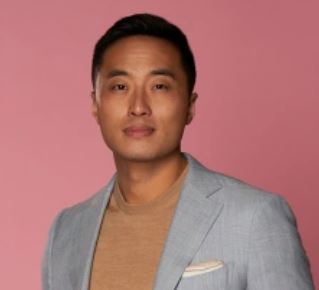 Age: 30
Job: Director of operations
Ethnicity: Chinese
Instagram: a.curious.ape
Anthony
Age: 33
Job: Attorney
Instagram: lascalea
Ashley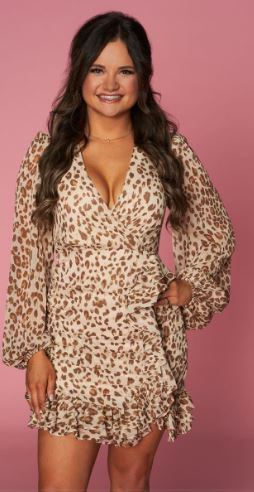 Age: 29
Job: Chiropractor
Instagram: dr.rander
Bartise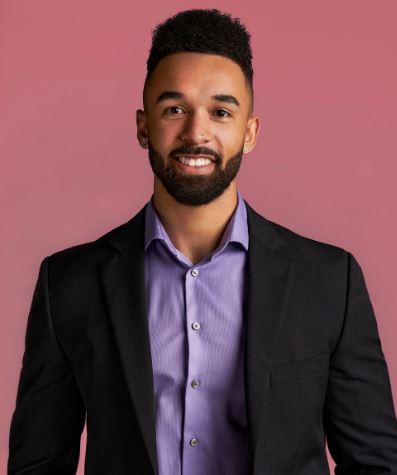 Age: 27
Job: Senior analyst
Instagram: bartiseb
Brannigan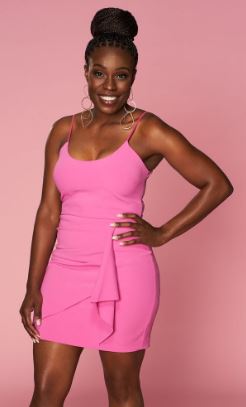 Brannigan Maxwell
Age: 35
Job: Critical care nurse
Instagram: branni_boom1913
Brennon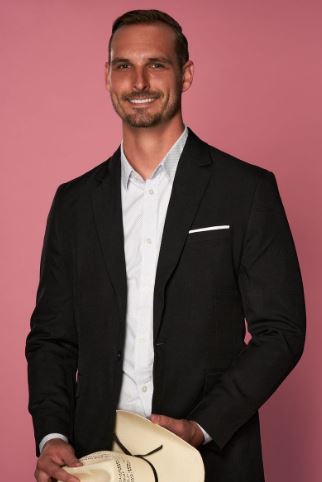 Brennon Lemieux
Age: 32
Job: Water treatment engineer
Instagram: brennonlemieux
Charita
Charita Scott
Age: 35
Job: Makeup artist
Instagram: thecharnicole
Chelsey
Chelsey Jordan
Age: 27
Job: Customer success manager
Instagram: chelly_lately private
Cole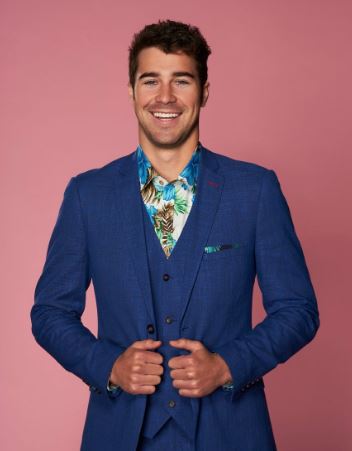 Cole Barnett
Age: 27
Job: Realtor
Religion: Christian
Instagram: colebrennanbarnett
Colleen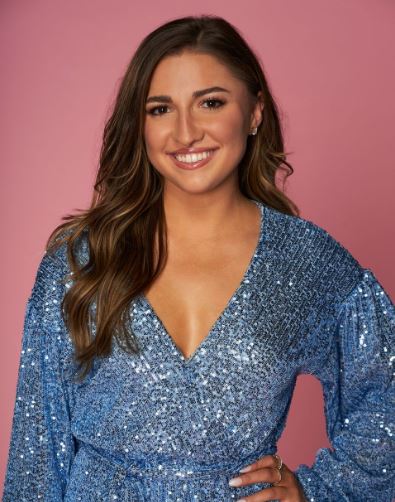 Age: 26
Job: Ballet dancer and digital PR strategist
Instagram: jellybean.colleen
Dakota
Dakota Easley
Age: 29
Job: Aerospace engineer
Instagram: dakotaeasley
Dale
Dale Dalida
Age: 32
Job: Cybersecurity student
Instagram: i_am_dale89
DaVonté
DaVonte Black
Age: 29
Job: Fitness development coach
Instagram: black_sparrow23
Jessica "Jess"
Jessica Gumbert
Age: 30
Job: Senior event producer
Instagram: random_life_of_jess
Julian
Julian Torres
Age: 34
Job: Managing director of operations
Instagram: jjt103
Kalekia
Kalekia Adams
Age: 31
Job: ICU nurse practitioner
Instagram: kaleek1908
Kimberlee "Kim"
Kimberlee Clarke
Age: 30
Job: Teacher and coach
Instagram: thekimepidemic2
Loren
Loren Langenbeck
Age: 36
Job: Medical device representative
Instagram: lorenlangenbeck
Matt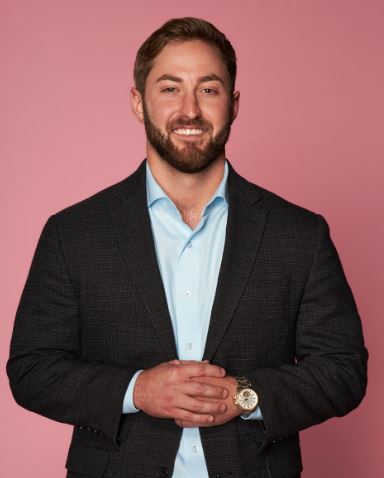 Matt Bolton
Age: 28
Job: Private charter sales executive
Instagram: matt_bolton24
Nancy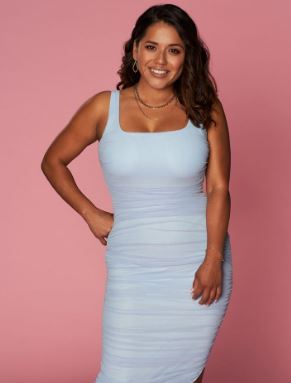 Nancy Rodriguez
Age: 32
Job: Real estate investor
Instagram: thenancyrodriguez
Nash
Nash Buehler
Age: 34
Job: Realtor
Instagram: buehlern
Raven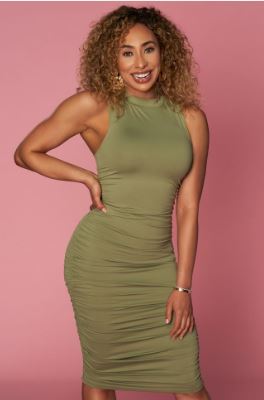 Raven Ross
Age: 29
Job: Pilates instructor
Instagram: pilatesbodyraven
Sikiru "SK"
SK Alagbada
Age: 34
Job: Data engineer
Instagram: sk4ever2
Simmer
Simmer Bajwa
Age: 27
Job: Director of marketing technology
Instagram: simmer_down_bajwa
Simmer Bajwa, Tony Taylor, Valerie Truong, Zach Gordon, Zanab Jaffrey
Tony
Tony Taylor
Age: 34
Job: Medical device sales representative
Instagram: tonymtaylor (private)
Valerie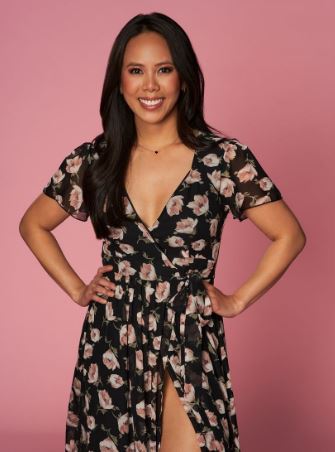 Valerie Truong
Age: 35
Job: Dermatologist
Ethnicity: Asian
Instagram: valerietruong
Zach
Zach Gordon
Age: 29
Job: Med school and interior quality control manager
Instagram: iamzachgordon
Zanab
Age: 32
Job: Realtor
Religion: Christian
Instagram: zanabjaffrey